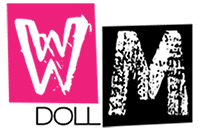 Sex dolls are the rage nowadays in sex toy industry. They make you swoon over them. They are intimidating, welcoming, sensual, erotic, beautiful and perfect to kill your boredom and loneliness. It is not just the skin tone, texture and customizations, but doll specifications also that make them fitting to fulfill everyone's cravings to the core. WM dolls are not just renowned for their soft touch, realistic feel and appearance, but also for their precise specifications and custom-tailored aspects.

From pubic hair specifications to hair types, vagina color, lip color, eyes, fingernails, head, skin color and much more, we bring to you a comprehensive specification options for you to get a model with each, minute and detailed features that you accurately want. All you have to do, is to check the options, pick your combination of specifications and get the doll that is just like you dream about in your bed with you.

Precise specifications of your choosing – Have your sex doll the way you want her to be!