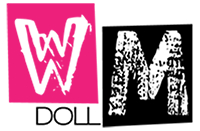 Sex dolls do not want anything in return. They are honest, open to anything for you to do with them, someone you can hold on to at any time. They don't judge you. They can be dressed the way you want. They are open to flexible and myriads of sex positions you have long dreamed of trying out. All these and many more benefits make sex dolls the ideal partner for you. And with the quality of a realistic feel, soft touch texture and sensual personality offered by WM dolls makes them the best in the genre.

We bring to you hand-picked and premium quality WM dolls in 165 cm category, which are available in assortment of types including aspects like hair, outfits, skin tone and texture, boobs, buttocks, and more customisations. Developed using finest quality of raw materials, through advanced process for high-end and precise specifications, giving a realistic look to the dolls. Our dolls highly durable, supple and let you have the feeling like being with a real person.

Want a premium quality sex doll as your partner? Place your order now at affordable prices and get discreet delivery!