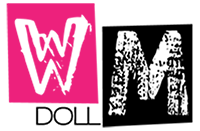 Have you ever been enticed by the thought of a sex doll by your side? Have you ever put into thought how it could be having a real life-like doll with you which will let you whatever you want to, without saying anything? Well, if yes, then hop onto your imagination train with finest quality love dolls from the premium manufacturer in the field - WM.

As your leading supplier of quality and an assortment of sex dolls, we bring to you the best in the 136 cm collection from WM dolls, carefully selected and sourced from the prominent brand. All the dolls are crafted beautifully, focusing on giving a curvaceous figure to each model, with smooth skin that feels like touching a real girl. The TPE love dolls are crafted in different model versions, with full shape, hair, skin tone and many more customization options available.

Go ahead pick one that you feel will satisfy your sensual and erotic cravings - Order online at low prices!