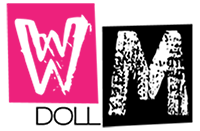 How about having a partner who is fun, good in bed, open to anything, passes no judgement, accepting, inviting and lets you have sex and pleasure with her no matter what your sexual fantasies are? This is what WM dolls are designed and created for. As realistic these can be, these are the perfect alternative to having a real partner. Love them, talk to them, feel good with them, leaving your loneliness away.
WM Dolls are a premium brand in the industry, having created a benchmark, taking the fun and desire of sex dolls way ahead. One of the most popular and favoured sex toys around the globe, sex dolls from WM are available in precise specifications with varying features and textures. Customised in multiple hair types, skin tones, outfits and more aspects, get the sex dolls having a soft touch that would make you wanting to get on with them more pleasurably.
Let your imaginations out – Buy quality and durable WM dolls online!