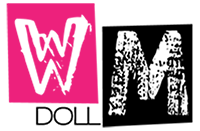 Fiddle with her as you want to, talk to her without any worry of a verbal duel, explore different sexual positions with her, use her as a sex catalyst to spice up your sexual life with your partner, and much more. WM sex dolls are inviting, never judges you, and let you feel the warmth of a girl being realistic like a human. WM Dolls are a benchmark creating name in the sex toys and dolls category.

As your prominent sex doll and toys supplier online, we bring to you the finest in the WM Dolls in 170 cm category. Crafted for perfection using the finest raw materials, these dolls are soft in touch, available in multiple skin tones, texture, hair types, outfits, body features and more customizations. From the sensual Amaya that will make you unable to control your sexual fantasy, to gorgeous Moona, you have the liberty to choose the model of your liking, all at one place.

Place your online order now at affordable prices – Get fast and discreet delivery!