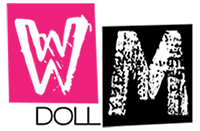 No matter what sexual desire or fantasy you have, chances are that you may not have been able to fulfill that. It might be that your partner doesn't allow for that, or you haven't been in a stable sexually-exploring continuous relation, or when you want to have the sexual activity pleasure but don't want the hassle of a relationship. Enter the sex dolls. Garnering a prominent niche in the industry, WM dolls are the finest in the industry, providing quality, durability and most realistic love or sex dolls.
Have an inviting partner with you who doesn't mind what you want to do with her. Flexible to bend for different sexual positions, efficient to carry on your sexual fantasies with ease, WM sex dolls in 168 cm category are the ideal partner you will always want to have by your side in your home. Soft in touch, these are available in different shapes, features, hair types and more variations.
Get a customized WM doll as you want – Order online now!