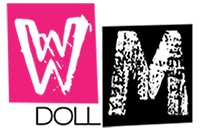 When you are looking to explore your sexual fantasies, sex toys deem to be a very popular catalyst in today's times with sex or love dolls becoming favoured one. WM Dolls has taken the industry or the field to the next level, satisfying people's desires for life-like dolls that feels just like a real doll. One of the most popular categories in this is the 140 cm size WM dolls, which we offer in an assortment of model variants, at affordable prices.

The comprehensive collection of WM dolls in 140 cm size includes different TPE models, which are smooth texture and skin feel, are available in varied skin tones, hair, and more customisations, specific to what you want. Easy to use and durable in quality, our WM dolls are the ideal alternative to replace a real girl, perfect for upping the tempo of your masturbation game, or for spicing your sex life, or to fulfil your sexual fantasies.

Choose the model of your choosing – Get customised TPW doll delivery fast and discreet!