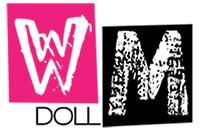 Taking on the game of world of love dolls by storm, the exciting range of WM dolls are high-end quality, and available in extensive range of types, ethnicity features, body shapes and more customisations. Our key offering of 160 cm category dolls in the WM brands are premium, hand-picked one, delivered to your doorstep in discreet. With a fine print of inquisitiveness, these dolls are durable in use and developed using finest raw materials.
From bold Kira, to sensual Jahna, attractive Yoyoma and many more, the models that you will feel hard to move away from, are the dolls that will up the tempo in your bedroom when you want a congenial sex session. You can have them sit by your side on your couch, or take them for a bath with you, and do whatever that your sexual fetish has long wanted to. Soft in touch, our WM dolls are realistic love partners just for you.
Order a custom-tailored WM doll now – At attractive prices!