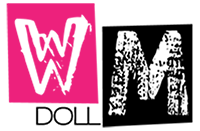 From kinkiness of WM Doll Fushigi 2, to sexual exquisiteness of Mami, WM Dolls in 145 cm category has carved a special niche for itself amongst love doll lovers. WM TPE Dolls are known for their delicate sensuality, attractive figures, fineness in skin shape, and softness in touch. Here, at MECHTECH, we bring to you the optimum collection of WM Dolls in specific 145 cm category.

With a wide range of options n models and dolls, whatever your specific sexual fantasy is or the use for the doll, you will find the perfect partner here. Roll up to her after a hectic day at work, or masturbate feeling the touch and sensual warmth of real life-like model, or do whatever you want to, and without any restriction. Crafted from the finest and durable TPE material, these dolls exhibit true sex appeal, are available in varied hair, outfit, skin tone and texture customisations.
Spice up your sexual fantasies with the best sex doll – Avail online now with fast shipping service!