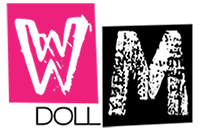 If you are wondering how sex toy can bring the sexual excitement in your life, then trying out a real life-like doll will spice up how you enjoy your sexual fantasies. Being a leader in the sex and love doll category, WM dolls have created a special niche in the industry, bringing forth high-end quality, soft-to-touch dolls that feel just like you are being with a girl, which can be your true partner when masturbating, or if you want to fulfil fetishes that you aren't able to with your partner, and do much more.

Developed using the finest quality raw materials, with precise specifications in shape, size, dimensions and skin tone, the WM dolls are known for their sophisticated and soft touch and feel. With variety of options in hair, ethnicity, skin texture, outfits and much more, you have the liberty of picking and ordering one that best fits your need suitably.

Order your pick now online at affordable prices!