roboter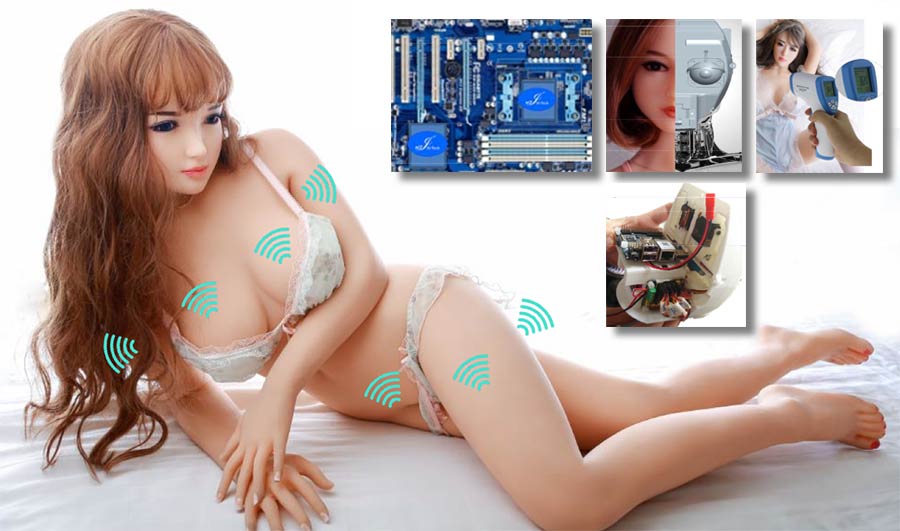 Artificial intelligent robot love doll / 1st Android

Talking system - Language: English & Chinese
1), Robot Love Doll is self- learning: Talk anything
2), Learning and practicing chinese or english for non-English region

As more you talk with her, as smarter she will be for you. Being with her for a little while, she will know you better, listen to you and feel your feelings. She's like the best girlfriend you'd ever have. You want a simulated companionship? You can get her now!

Mimic Facial Expressions / Smiling & Winking & Make faces

Robot Love Doll Moaning system:
- Multiple touch sensor
- Hot, intense, exciting moaning
- Response to every touch at the private parts.

Heating system: Heated up with human body temperature. Warm hugs, Warm touch

Robot Sex Doll Head (Overview):

Robot Neck: Utilizing a mechanical articulated neck, Emma's head can turn left and right.
The neck comes with a modular adaptor enabling it to be attached to many different bodies.

Robot Eyes: The Eyes can look around and blink for a lifelike presence. Flirted with you by eyes. Built-in cameras and facial recognition are in development

Robot Sex Doll Mimic facial expression: Our Android (we call her now Emma) the robot Love Doll can smile to you like a real sexy girl. More facial expressions are in development.

Robot Mouth: Her Gorgeous looking mouth has mechanisms installed to assure her lips move according to the corresponding phonemes when she speaks. And allows for multiple expressions.

Robot Software: Your Robotic Sex Doll come with an AI software (self- learning) was build-in her head. You don't need any other equipment to talk with her. Just talk to her directly, just like you are talking to a real person. Unlimited upgrading system and real AI deep learning system make your android love doll, grow up every time you interact with.