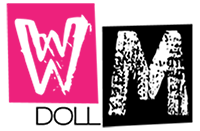 Being one of the first companies in the production and manufacturing of sex dolls, WM has come a long way, yet its product quality, versatility, and quality is highly rated and appreciated. MECHTECH helps you meet the most gorgeous, stunning and sensual models from the WM Dolls world, bringing to you the finest from their collection, known for their soft skin and the realistic design.

Their special offering in the category of 100cm is the ideal mid-size sex doll you will want to have, specific to whatever way you want to use it. Whether you want a Caucasian model, or an Asian one or a Black Doll from WM, we will fulfill your desires efficiently. Our premium class of WM dolls is recognized for their fine detailing and rich execution – they are deceptively real, soft to touch, warm in feel, skin texture as having a real girl by your side, with special focus on breast, genitals, fingernails, and face.

Fully compliant to the health and safety standards – WM Sex Dolls available at affordable prices online!