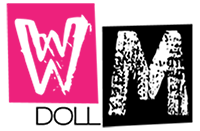 Who doesn't love to fiddle with a beautiful, sexy girl with big boobies? Well, no more letting this just an imagination as our premier collection of 150 cm WM dolls brings to you the curvaceous, lustful models to give wings to your sexual fantasies. As a leading manufacturer of sex dolls, WM dolls are known for their quality, sex appeal, and soft touch that feel just like being with a real girl.

With multitudes of options to choose, from Samantha to Maria, Mika, Milo Chica and numerous more, having their own characteristic to make you swoon over, you will feel spoilt for choices. Get the model with the type of hair, skin tone, texture, outfit customisation as you want. These have been developed using the best material and manufacturing process, and delivered to your address in discreet packaging.

Order online at exceptionally cost-effective prices!