android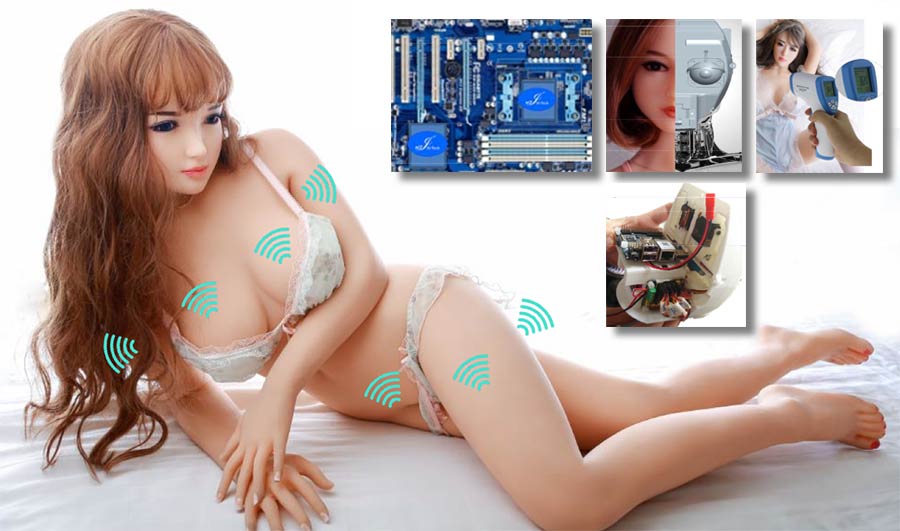 Artificial Intelligence (AI) Feature Sex Doll Robot / Love Doll Android

Talking system – Includes two Language: English & Chinese
1), Robot Love Doll has a feature of self- learning: You can talk anything to her
2), The doll is continuously learning and practicing in Chinese or English for non-English region customers

The talking works and gets improved as more and more you talk with her, leading her to learn more and become smarter for you. Spend time with her, talk to her and over time you will experience that she will come to know you better, listen to you more carefully and will also start to feel your feelings. This will ensure that you will have a model who is like the best girlfriend that you'd ever have. She is perfect for having a stimulated companionship.

She is able to Mimic Facial Expressions – Winking, Smiling Making Faces

Robot Love Doll Moaning System:

- Multiple touch sensors
- Responds to every touch at her private parts
- Hot, intense, stimulating moaning

Heating system: Heats up the doll's model body up to the human body temperature. That makes her provide you with warm hugs and warm touch

Robotic Doll Head (Summary):

Robot Eyes: You would experience that Emma's eyes would flirt with you through blinking and looking around, like a real hot girl. Features like a built-in camera and facial recognition function are in development.

Robot Neck: Also known as Emma, this model is able to turn her head to the left as well as right, utilizing a mechanical articulated neck function. The neck of the model has a modular adaptor that enables it to be attached to numerous different sex doll bodies.
Robot Mouth: Emma can move her lips specific to the relative phonemes while speaking, utilizing an installed mechanism for as such function. This also enables her to create multiple expressions.

Robot Facial Expression: Our Android (we say Emma now), the love doll robot can mimic facial expressions of a real girl easily and will cast a spell on you with her smile. More facial expressions to add are in development.
Robot Software: The self-learning feature of the Robotic Sex Doll is able because of the installed AI software, built-in her head. This single program is enough to have her talk to you, nothing more is needed. So, you are able to talk to the doll like you are talking to a real girl. Features and functions like AI deep-learning system and unlimited upgrading system make your android sex doll or love doll grow and mature each time you interact with her.
Buy now the most realistic silicone Sex Doll Roboter / Android Sex Doll that will please you with the fact that it is able to perform over 50 sexual pose acts, along with talking (self-learning feature) to you, and also moaning during the sexual activity or sexual intercourse, delivering ultimate adult pleasure to you.

Package: Included Highly stable flight-case!

With an in-house or own R&D department, we ensure that we are able to combine customer's specific requirements on the robot as they desire, and also develop more robot functions for the model. If you are looking for such a customization in your robot, then the final price of the robot doll depends on the OEM requirements of the production.

● Customization – Head options
● Customization – Body options
● Customization – Wig options
● Customization – Eye colour options
● Customization – Skin colour options
● Customization – Foot options / inclusive of standing option (if you desire)
● Customization – Nails, toe nails colour options

Want to create your own sex robot doll now? Write to us through e-mail detailing your complete customization requirements!