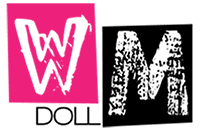 Do you fantasize about an Asian girl? Or drool over a European babe? Or excited about getting intimate with a Caucasian one? No more worry, as WM dolls in 157 cm size category are the right fit to play as a partner you want, letting you fulfil your fantasies and do what you want to with them. WM dolls are a brand synonymous with quality, innovation and excellence, and we bring to you the best from the lot, hand-picked just for you.

Get your pulses racing with a love doll that is just the right fit for your imagination. Our extensive assortment of love and sex dolls in this specific category comes in variety of customisation options, that you can have particular to your needs. Whether you live alone and want to explore your sexual fantasies without any relationship obligations, or want to spice up your sexual life with a sex toy as catalyst, these dolls are just for you. These are available in varied skin tones, skin textures, hair options, outfits and much more customisations.

Explore premium quality dolls – Order now for discreet shipping!