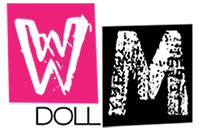 Nothing can excite the imagination of yours like a realistic doll in touch, feel, height, shape and texture as the highly popular WM Dolls. The premium sex toy and doll manufacturer offering of 153 cm dolls are one of their most popular and loved dolls from males all over the world. In our efforts to get you the best in the sex and love dolls, you have all the handpicked and latest in MWM 153 cm dolls right here.

Do what you want to with them, talk to them, make them a part of your sex foreplay routine, or bundle up your joy of masturbation with real life-like dolls. Crafted in various skin shapes, representing different culture girls from across the girls, with multiple options in hair, skin tone, and more customisations, having the soft touch like a girl, you are well placed to find the best model that you will love to make your friend and partner.

Get custom-tailored model – Order at low prices!